Abels Communication Company is proud to have worked with dozens of well-known clients in the business, government and non-profit sectors. In all cases, we identify each client's unique advantages and utilize strategic planning, marketing/branding, corporate communications, messaging & PR and crisis readiness tools to effectively reach all key stakeholders and build positive awareness.
Our Clients:
3A Building Maintenance
AnswerDash
AT&T Wireless
BB&T Capital Markets
Bonnie Brae Ice Cream
Bowes and Company
Cellport Systems
Charney Associates
Cingular Wireless
City of Commerce City
City of Lakewood
Colorado Health Foundation
Colorado Municipal League
Colorado School Nutrition Association
Daniels Fund
Denver Fisher House
Denver Metro Chamber Leadership Foundation
Denver Public Schools – CTE program
Denver Public Schools – OCCR program
Denver Public Schools Foundation
Denver Urban Renewal Authority
E2i Engineering
EAGLE-Net Alliance
Emily Griffith Foundation
EnviroFinance Group
Economic Planning Systems
FastSigns – Colorado Springs
George K. Baum & Company
Gerald Linda & Associates
Golden Urban Renewal Authority
Learning Enhancement Center
LiveWell Colorado
Mature Marketing and Research
Metropolitan State University of Denver
National MS Society
Nocerino Editions
OccMed Colorado
Pedersen Development Company
Performance International
Reality Adventures, LLC
Rebecca Reynolds Consulting
Redevelopment Risk Services
Rio de Janeiro 2016 Olympic Bid Committee
Rise Broadband
RNL Architects & Design
Shughart Tompson Kilroy (now Polsinelli)
Sotto Wireless
South Maryland Creek Ranch
Sprint
Sterling Ranch
The Sands Team
Time Heating and Plumbing
Ventola Law and Mediation
Venture Law Advisors
Window World Colorado
Z/2 Partners
RESULTS BRIEFS: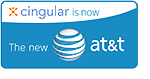 Filling the gap created by staff departures; we generated successful media coverage throughout the Rocky Mountain Region with media relations, press conferences and community engagement while providing executive counsel and managing internal communications.
See full Results Brief »
---
Cellport Systems

Serving as Cellport's part-time Marketing Communications resource since 2003, AbelsComm generates significant press coverage and develops effective communications materials.
---
City of Commerce City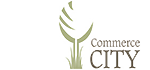 To keep sensitive issues from becoming crises, the City Manager, Chief of Staff and Marketing Director chose AbelsComm to create enhanced media procedures and timely response protocols.
---
Daniels Fund
With rapidly approaching deadlines, DF called on AbelsComm to develop media strategies surrounding the foundation's 10th anniversary and scholarship awards events.
---
Denver Metro Chamber Leadership Foundation

When a fresh perspective was needed to sharpen DMCLF's vision, mission and values statements, AbelsComm was brought in.
---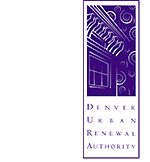 DURA required on-going marketing, PR and community engagement expertise — but not on a full-time basis. We provided these services to DURA's Board and staff for over four years. See full Results Brief »
---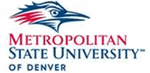 Supplementing existing staff, AbelsComm developed and generated numerous newspaper and TV stories for a variety of programs. See full Results Brief »
---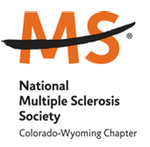 Entering its peak season without Marketing staff, NMSS brought in AbelsComm to sharpen the organization's strategic communications goals and create materials to meet all existing commitments. See full Results Brief »
---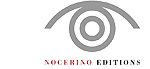 How did Nocerino get media coverage for a 122 year-old billboard (that's right…from 1887) for the Buffalo Bill Wild West Show? They hired Abels Communication Company. See full Results Brief »
---
Rise Broadband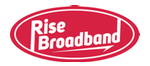 By successfully managing all corporate communications, strategic messaging, and media relations for the nation's largest fixed-wireless Internet provider, AbelsComm gives Rise the C-level expertise they need – but without the headcount. See full Results Brief »