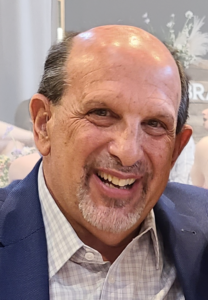 Richard Abels founded Abels Communication Company in September, 2003; expanding on an award-winning career in unified marketing and communications for national corporations and agencies.
Prior to forming AbelsComm, Abels was National VP/Director of Communications for AT&T Wireless/Cellular One (McCaw), where his responsibilities included the development and implementation of national corporate communications strategies and programs. During these 14+ years, he developed and executed successful marketing communications plans, spearheaded product launches, directed nationwide PR, served as corporate spokesperson and provided strategic counsel to C-level executives while successfully managing executive staff and multi-million dollar departmental budgets.
Abels was also the first Marketing/PR Director for Stroh Ranch Development, a 2,500-acre master-planned community in southeast Denver. Additionally, he worked for national advertising agencies in Chicago and Denver; guiding multi-faceted advertising programs for Pentax, Monsanto Astroturf, Fender Guitars, Hilton Hotels, Highlands Ranch Colorado and other clients.
Abels earned a B.S. degree in Marketing and Business from Penn State University and completed extensive course work in marketing, communications, media relations and crisis management.
He's lived in Denver since 1979 and has served on a variety of community/business boards and concerns. He was also the founder and co-creator of the Cellular One/AT&T Wireless LoDo Music Festival, an annual non-profit summer music and arts event which drew 450,000+ people to historic lower downtown Denver from 1993 to 2005.